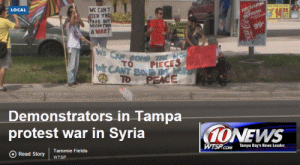 Say No To War in Syria!

Near CENTCOM (where the war in Syria is being run) Tampa, FL - Sept. 27, 2014
Read comments on Facebook Read the call to action Listen to interview on WMNF MORE PHOTOS



Right-wing radio interview w/SPFP.

A representative from St. Pete for Peace was on a right-wing radio station in West Virginia a few days ago. The interview focused on the US bombing of ISIS. You can

listen to it here

beginning about the 2:00 minute mark through about the 18:00 minute mark - including a few call-ins.


A diverse crowd of about 60 protestors, including peace activists, Democrats, Libertarians, Socialists, Greens (and a 97-year old woman!) took to the streets near Central Command in Tampa to speak out against the war in Syria.

Response to the protest in the heavily-trafficked area was exceedingly positive and included many honks in support of the antiwar message. Read article in Liberation News
PHOTOS COURTESY OF
MIKE FOX
, TOMMY & JEANIE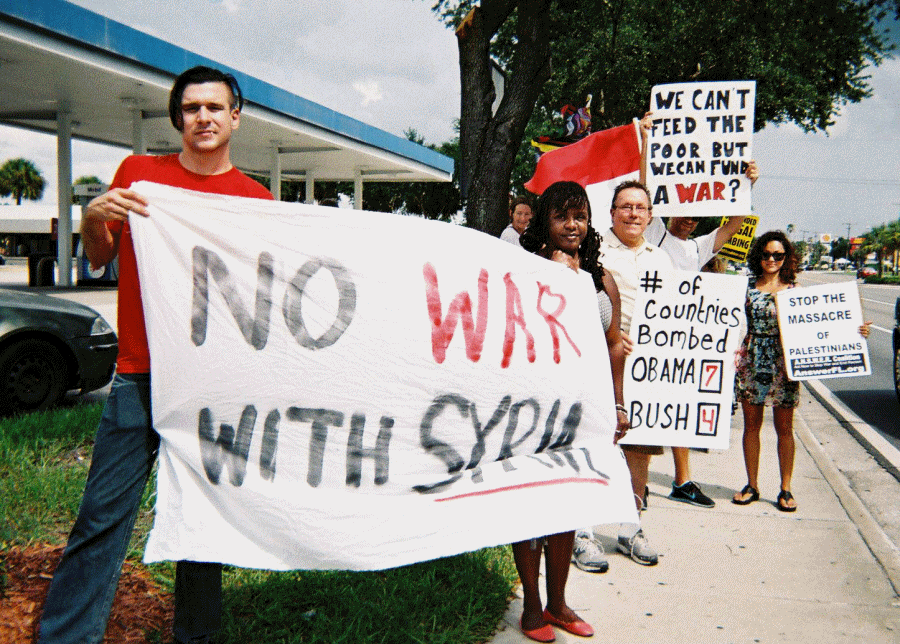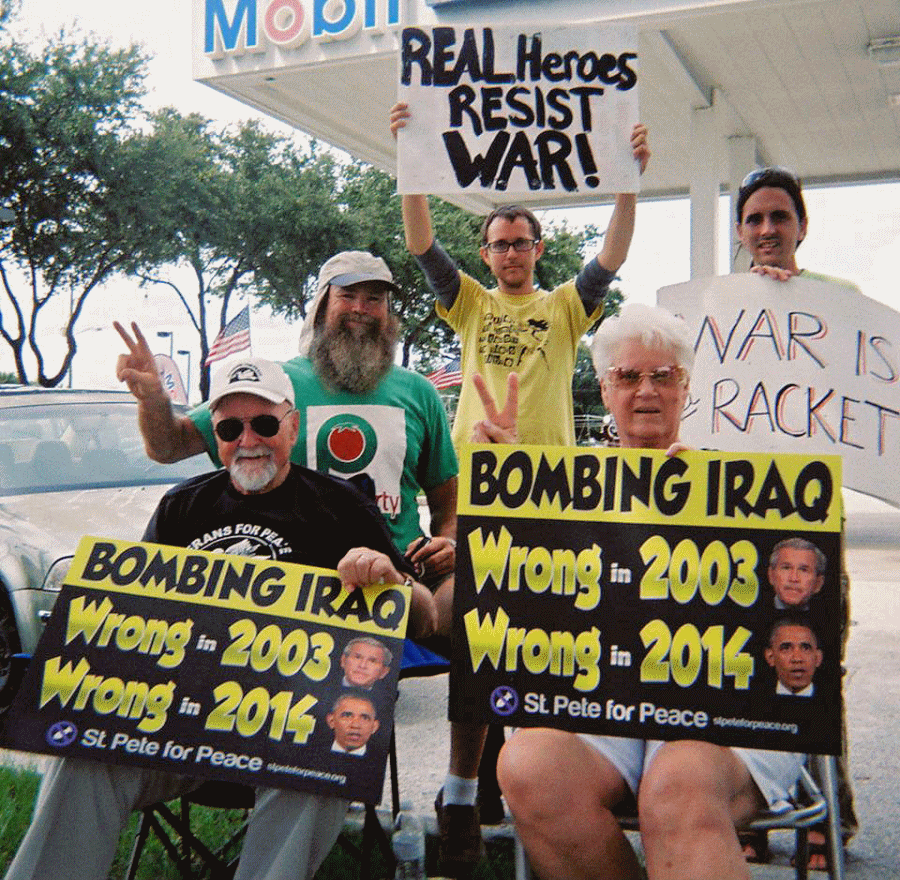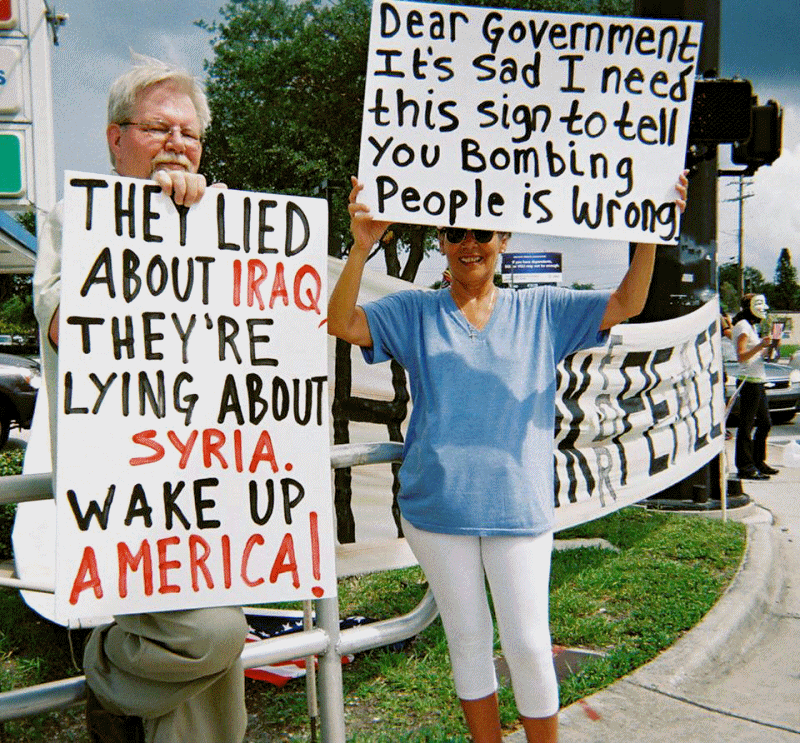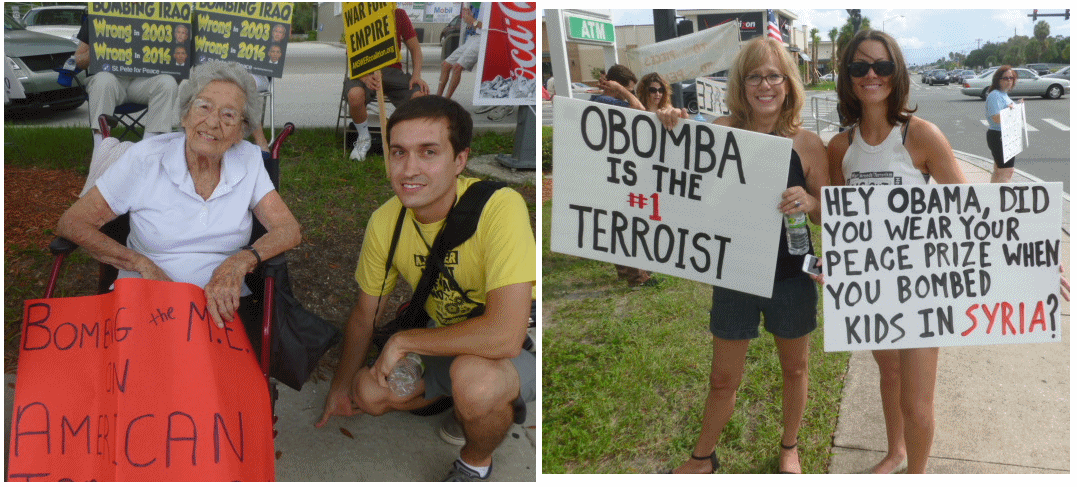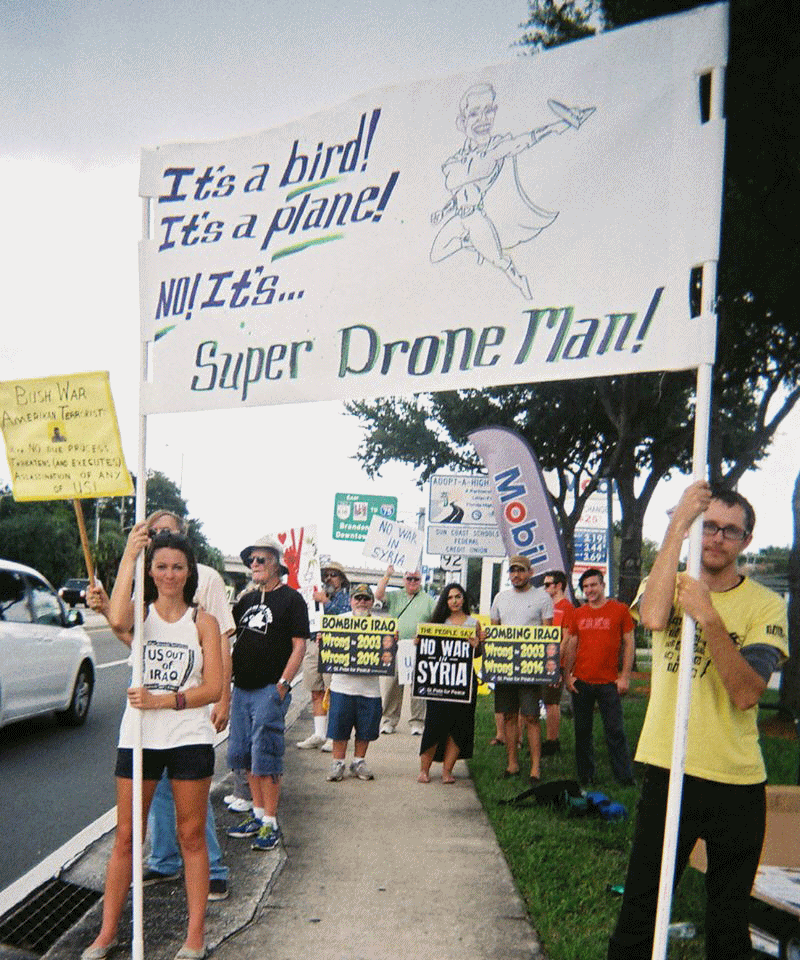 US airstrikes in Syria have already
killed innocent civilians
. In its first day of launching bombs, the US killed 8 civilians, including children in Aleppo province. Five more civilians were killed on Wednesday.
For over 20 years the US has relentlessly bombed Iraq and now it is bombing Syria -- two countries that have never attacked the United States.
The US attack is happening without the approval of the Syrian government which is a violation of Syria's sovereignty and is against international law.
ISIS, which formed in response to the US invasion of Iraq, exists
because
of US military interventions. For the US to say it is trying to solve the problem it created is duplicitous.
Speak out! People in the Tampa Bay area live in the neighborhood of those calling the shots in the war in Syria. Come out and show CENTCOM that you do not support their latest fiasco.

Sponsored by St. Pete for Peace, Students for a Democratic Society at USF, Friends of Human Rights, Freedom Road Socialist Organization, Florida State Progressive Democrats of America, NatureCoast Coalition for Peace and Justice, The Refuge, Students for a Democratic Society St Pete, Poor People's Economic Human Rights Campaign, the Revolutionary Caucus of Tampa Bay, the Green Party of Florida, and Socialist Party USA - Florida.