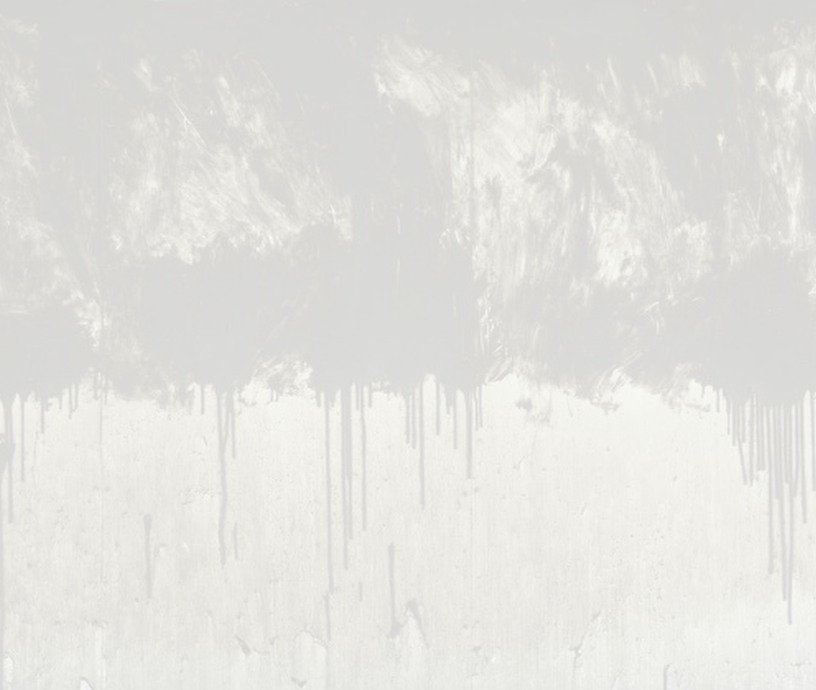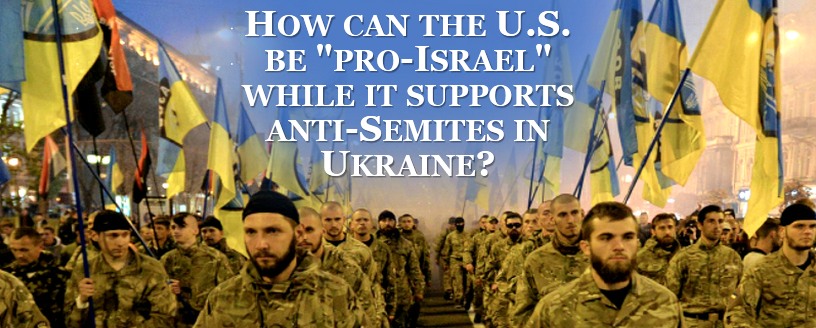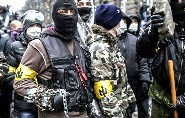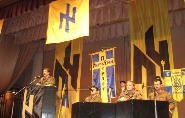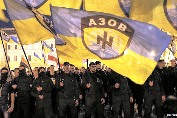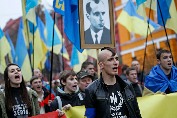 Pentagon officials announced that U.S. troops from the 173rd Airborne will deploy to Ukraine in March to help build the Ukrainian National Guard. The Pentagon neglected to mention that prominent members of the Ukrainian National Guard include the Azov battalion, a leading neo-Nazi group formed in 2014.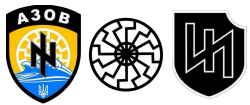 "Azov battalion spearheads Ukrainian counter-offensive"

- Kyiv Post, Feb. 10, 2015
The United States regularly claims that it has a "special relationship" with Israel. Just one problem with this: The U.S. is supporting neo-Nazis in Ukraine.

How can the U.S. be "pro-Israel" if it is assisting and training anti-Semites? And how is it that the U.S. supports neo-Nazi extremists today even after 6 million Jews were targeted and methodically murdered by Nazis during WWII?
Ukrainian ultra-nationalists from the anti-Semitic Azov battalion wave flags in Kiev, Ukraine during march (Oct. 2014)
Azov is "run by the extremist Patriot of Ukraine organization, which considers Jews and other minorities sub-human"
- BBC News, Dec. 13, 2014
Azov was founded by Andriy Biletsky, who is also head of two neo-Nazi organizations, the Patriot of Ukraine and the Social-National Assembly.

Biletsky, who was elected to the Rada (Ukraine's parliament) in November, wrote in 2010, "The historic mission of our nation in this critical moment is to lead the white races of the world in a final crusade for their survival. A crusade against the Semite-led sub-humans."

Pictured from left to right: 1) Soldiers of Ukrainian Azov battalion - Oct. 2014. 2) Svoboda Party marching with Stepan Bandera poster - Oct. 2013). 3) Patriot of Ukraine battalion during protest in Kiev - Feb. 2014. 4) Andriy Biletsky at Patriot of Ukraine conference - Apr. 2008.